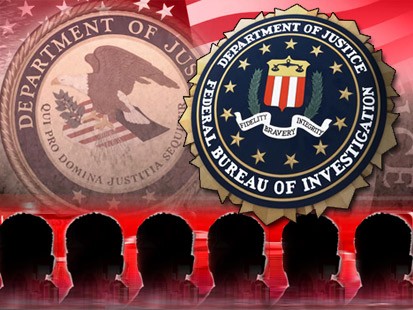 In September 2007, the Inspector General of the Justice Department reported that the
Terrorist Screening Center
had over 700,000 names in its database as of April 2007 - and that the list was growing by an average of over 20,000 records per month. At that rate, the number of names in the database would exceed 1,000,000 names by the end of July, 2008.
Who gets included in the
TSDB
?
"Per HSPD-6, only individuals who are known or appropriately suspected to be or have been engaged in conduct constituting, in preparation for, in aid of, or related to terrorism are included in the TSDB."
However, some unlikely people have shown up on the ever-growing list of suspects... like several
deceased individuals
The ACLU has launched a new
watch list counter
showing the number of new names supposedly added each day to the list, as well as a number of well-known people who have been put on the list.
At this point you may logically ask yourself, "Can I find out if I am in the TSDB?"
Well...officially:
"The TSC cannot reveal whether a particular person is in the TSDB. The TSDB remains an effective tool in the government's counterterrorism efforts because its contents are not disclosed. If TSC revealed who was in the TSDB, terrorist organizations would be able to circumvent the purpose of the terrorist watchlist by determining in advance which of their members are likely to be questioned or detained."